Pocketbike Business
We also involve in pocketbike business which included selling, servicing, repairing, troubleshooting, tuning, upgrading, training, events and racing and at resonable price.
All our bikes are came with Approved Permit from MITI and KASTAM documents. We will provide official receipts for the buyers.
We are supplying many models and grade to meet your budget and requirement. So far many buyers prefer with tuned and upgrades so that can straight feel the power and consistant. Yes, our vision is to supply high power and consistant machines for our serious buyers.
We also provide installment for credit card owners to enjoy no downpayment, no precessing fee and low interest rate. The monthly installment from as low as RM90 per month.
To ensure enjoyfull of this sport, we are doing weekend riding and fun racing, and with on-site maintenance at good price for our new bike buyers. We also bringing spare parts like chain, starter unit, starter ropes, clutch bowl and spark plugs to track, with good tools too.
We always ensure sufficient spare parts especially tires and gaskets for our new bike buyers.



MTA-R Watercool Pocketbikes

This is the bike that most wanted by the serious buyers. It was transformed from MTA-4 Watercool and upgrades with great exhaust, better engine cooling system and more. Outlook has to be transformed from GP to Naked style, in order to give way for the huge exhaust and radiator.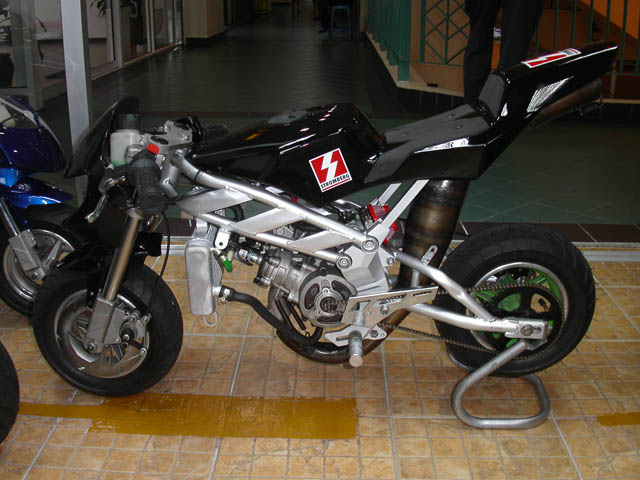 MTA-4 Watercool Pocketbikes

This bike is purposely built to enter open or expert category in official pocketbike racing. It has a very powerful engine and cooling system by liquid. Beside that, this machine also longer lasting and lesser vibration, if compare with air cool machines. The seat is wider to ensure comfirtable especially for adults. The height is highest in pocketbike. Double-Chasis frame and bigger front forks to ensure better handling on high speed corner.

QT V3R Racing

This is the bike that most wanted by the kids to win in junior air cool category. The engine is heavily tune and upgrade to achive almost highest power and consistant. It is also good to adult to become more competitive in novice category. At its low and affordable price making more parents to buy for their children.

For your information, QT has the market share of more than 80% worldwide. It is the entry level in the world of pocketbike. At its very cheap for this bike and spare parts making most employed workers easily own at least 1 unit.

QT V1R Racing

This is the model that had help M.Hafiz(Adult) won both heats in Round 6 Season 2010 at his debut race. The engine is tuned and upgraded.. It is also good for adult to become more competitive in QT category. At its low and affordable price making almost all Pocketbikers to own 1.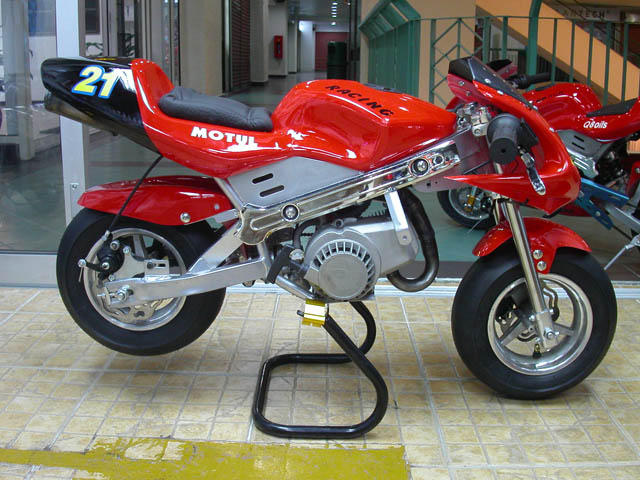 High Performance Parts

Beside Stromberg Power Boosters, Quadcore 10mm High Performance Plug Cable and I-FC, we also supply high performance exhausts, pistons, crankshaft, carburetor and a lot more. Of course we have member price for our new bike buyers.

Spare Parts

Every bike needs maintenance, same to pocketbike. So we always have spare parts in our stock. We have member price for our new bike buyers.