Stromberg Website for Malaysian
We have built this website specially for Malaysian people from year 2008. We believe this website will help Malaysian to know better of our products and purchase with confidence. Currently our showroom is in Penang. We are planning to open a showroom in KL soon.
Stromberg Power Booster
This product is already a legend among the fuel saver products in the world today. By converting the frequency of the spark plug ignition, the fuel will burn more efficiently. However, the type of plug cable is the main issue for this process. The only plug cable that will work properly should be Quadcore™ 10mm High Performance Plug Cable, otherwise this device will damage and lead to engine breakdown. By installing Stromberg Power Booster, the negative charge from the spark plug will increase. This negative charge need to be deliver back to battery negative terminal as soon as posible to ensure stable ignition. The only grounding cable could help this is PCOFC type of earth cable. Therefore LightningAudio® PCOFC Super Ignition-Earth Cable is the best solution. Once the process is successful, your car will enjoy lower fuel consumption than before while better overall engine power. So if you follow our procedure, the Stromberg Power Booster should be very lasting and perform at optimum level.
Quadcore™ 10mm High Performance Plug Cable
After years of experiment, finally we have found that this plug cable fully compatible with Stromberg Power Booster. It is fully fit with Stromberg Power Booster. With its lowest resistant (0.2k ohm) and multicores, it helps to boost more power and lower more fuel consumption for your car. We can customized it for various car model.
LightningAudio® PCOFC Super Ignition-Earth Cable
We imported the LightningAudio® PCOFC cable from USA and assembly it by ourself. Then we name it as LightningAudio® Super Ignition-Earth Cable. Install this cable will help to enhance the entire grounding flow on the engine. Therefore it will help to boost more power and lower more fuel consumption.
Lightning Package
After reading the above, we know you are going to install all these 3 products for your vehicle. So we combine these 3 products and name it as Lightning Package. The price for combination of these products will save you from 10%. We have tested this combination and found that the result is very good for those are serious in improving their car. Of course, adding more our other devices into this package definitely bring more improvement. Please browse our products to know more. All the products is highly negotiable for Malaysian and Singaporean only. :)

Stromberg version RR for Bike
After testing in motorcycle racing by Stromberg.com.my racing team, the all new Stromberg version RR is proving to gain more spark and results in significantly extra higher power and lower fuel consumption than previous version for bike. The new version is preinstalled with NGK Plug Cap and Quadcore™ 10mm High Performance Plug Cable to ensure the increase of high voltage handling to deliver to spark plug. The installation is easier than before but we still provide you the installation manual. However, this version is not compatible with long neck type of plug cap like what using in Suzuki FX125 and FXR150. We are doing offer for the 1st 500 customers at RM90 instead of normal price RM139 for each cylinder. We will also give you an our official sticker for for free(worth RM12) with every purchase.

Thank you

Lastly, we would like to thank you for your precious time to read and get to know our products. Please come back to visit our website always because we usually update this website daily.
We wish you have a nice day. :)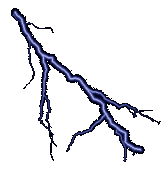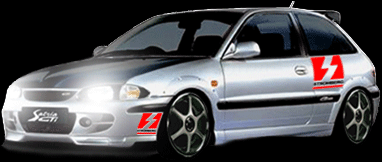 Our products
Interesting links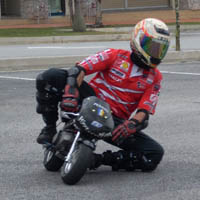 Pocketbike Business:
Selling, servicing, repairing, troubleshooting, tuning, upgrading, training, events and racing.
Age: 4 to 50 years old.